Things

To Do



Museums
---
American West Heritage Center
Discover a century of the past at this 160-acre living history center. Each day is dedicated to celebrating and preserving the history of the Old West from 1820 to 1920. This living-history attraction offers hands-on learning experiences as you visit with Native Americans, mountain men, and pioneers dressed in period costume. Visit their welcome center featuring historical exhibits, spacious restroom facilities, and a spectacular view of the Wellsville Mountains. Celebrate a part of our Western history with special events such as Baby Animal Day and Fall Harvest Festival.
6 miles south of Logan, on U.S. Hwy 89/91, Wellsville
(435) 245-6050
Admin Hours Mon-Fri 9 am-5 pm; Historic Adventures and Annual Event dates and times vary throughout the year. Please visit website for current hours.
View Website
---
Cache Museum - Daughters of Utah Pioneers Museum
The mission of the Cache Museum is to collect, preserve, and exhibit artifacts, pictures, and histories of the early settlers of Cache Valley, thereby honoring the legacy and contributions made to the heritage of Cache Valley and Utah. We have a brand-new look, new exhibits and a new entrance. Enter from Main Street or use the new Federal Avenue entrance.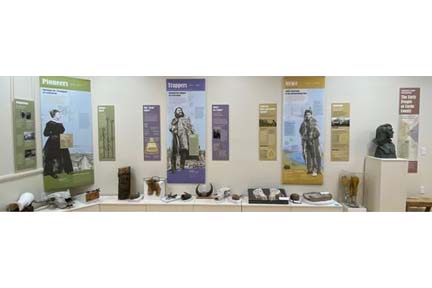 160 North Main St., Logan
(435) 752-5139
5/30/2023 - 8/26/2023 hours are: Tues-Fri 11:00 am-5:00 pm, Sat 11:00 am-2:00 pm. Also available by appointment, call (801) 369-4437 for arrangements
FREE
View Website
---
Clarkston Daughters of Utah Pioneers Heritage Museum
The museum houses many artifacts of Clarkston Pioneer heritage. Clarkston Historic Tithing Granery built circa 1870. Home of the Martin Harris Monument. Includes Veterans Memorial and Martin Harris Pageant memorabilia. Gift Shop available--cash only.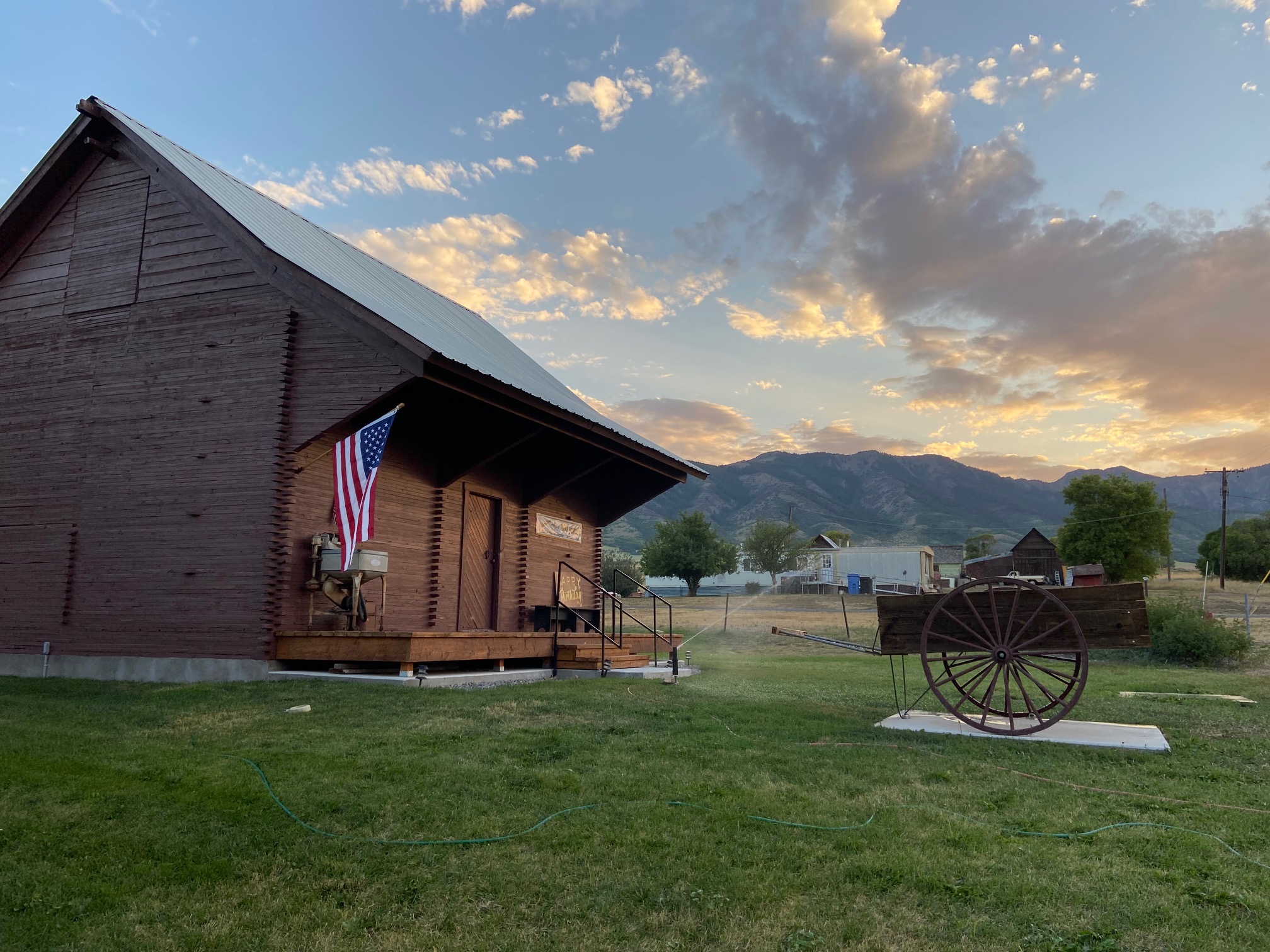 80 West Center Street, Clarkston
By appointment Nancy 435-764-0879, Jeaniel 801-791-1267, Darleen 801-719-1739 or Elaine 435-563-5754
Open Memorial Day Weekend, Pony Express Days, Pioneer Day (July 24), Labor Day or by appointment.
Free Admission
---
Hyrum Museum
The exhibits at the Hyrum City Museum demonstrate a dynamic view of southern Cache Valley from prehistoric Lake Bonneville and it's earliest inhabitants to the mid-twentieth century. Our collections focus on the stories told by the artifacts, the places, the people and cultures of the area. Additionally, we run several monthly programs to engage individuals both with their own heritage and with the history, customs, and environment of their community.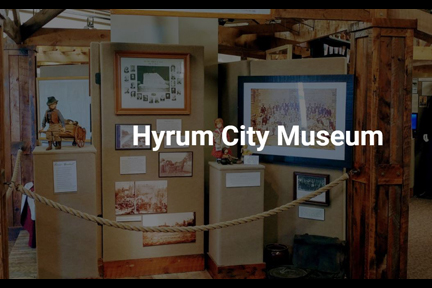 50 West Main Street, Hyrum
(435) 245-0208
Tue.-Thu. 10:00 a.m.-3:00 p.m.; second Saturday each month 10:00 a.m.-3:00 p.m. or by appointment. Call to schedule.
FREE
View Website
---
Intermountain Herbarium
See more than 237,000 plant specimens and photos, about half of which are from the Intermountain Region. Short tours of the herbarium are available on request.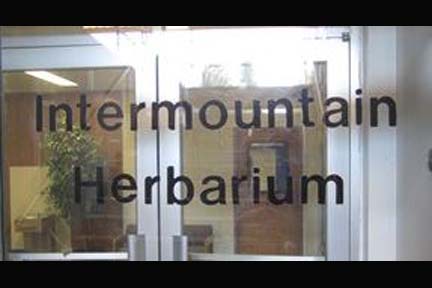 Basement of the Junction Cafeteria / USU Campus, Logan
(435) 797-0061 or (435) 797-1584
FREE
View Website
---
Museum of Anthropology
This teaching museum features exhibits on the early inhabitants of the Great Basin and other regions around the world, including Polynesia. Check website for special "Saturday at the Museum" programs.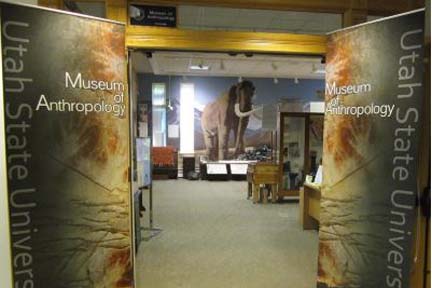 Old Main Building Room 252, USU Campus, Logan
(435) 797-7545 or (435) 797-1230
FREE
View Website
---
Nora Eccles Harrison Museum of Art
The Nora Eccles Harrison Museum of Art is dedicated to collecting, preserving, and exhibiting modern and contemporary visual art. We promote dialogue about ideas that are fundamentally important to contemporary society and we provide crucial support for the educational mission of the Caine College of the Arts and Utah State University.

The museum has one of the largest permanent collections in the Intermountain Region, changing exhibits, nationally known ceramics, and Native American artwork.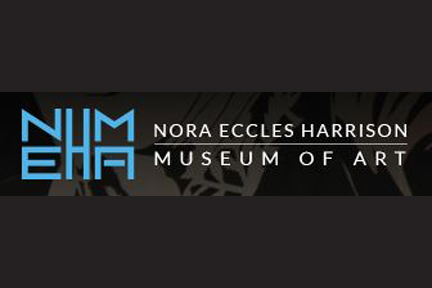 650 North 1100 East, Utah State University campus, adjacent to Kent Concert Hall, Logan
(435) 797-0163
Tuesday, Wednesday, Friday 10 a.m. - 5 p.m.; Thursday 10 a.m.- 7 p.m.; Saturday 9 a.m. - 2 p.m.; Closed Sunday and Monday
FREE (Donations Appreciated)
View Website
---
Paradise Daughters of Utah Pioneers Museum
Pioneer relics are preserved in the old Mormon Tithing Office and Relic Hall.
8970 South 200 West, Paradise
(435) 245-3842

By appointment only

FREE
---
Richmond Daughters of Utah Pioneers Museum
This museum preserves pioneer and Native American relics.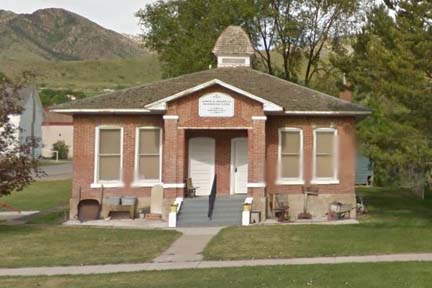 29 South State, Richmond
(435) 258-5277
Thurs. 10 a.m.-3 p.m. or by appointment
Free
---
USU Geology Museum
The Geology Museum has exhibits of meteorites, rocks, minerals and fossils – including invertebrates, vertebrates and plants. The Geology of Utah and the Logan area is emphasized. We also have excellent examples of fossils from the world famous Green River Formation in eastern Utah and southwestern Wyoming.

Children under the age of 15 must be accompanied by a parent or teacher.
Maximum group size is 20.
All backpacks and book bags must be left outside of the museum.
Geology Building, Room 203 / 4505 Old Main Hill / USU Campus, Logan
(435) 797-1273
Free Admission
View Website
---
Utah State University Special Collections
Features historical documents, photographs, and the skull of the giant grizzly bear Old Ephraim.
Merrill-Cazier Library, USU Campus, Logan
(435) 797-2663
Free
View Website